2021 Fellow
Celeste Butler
Fiber Artist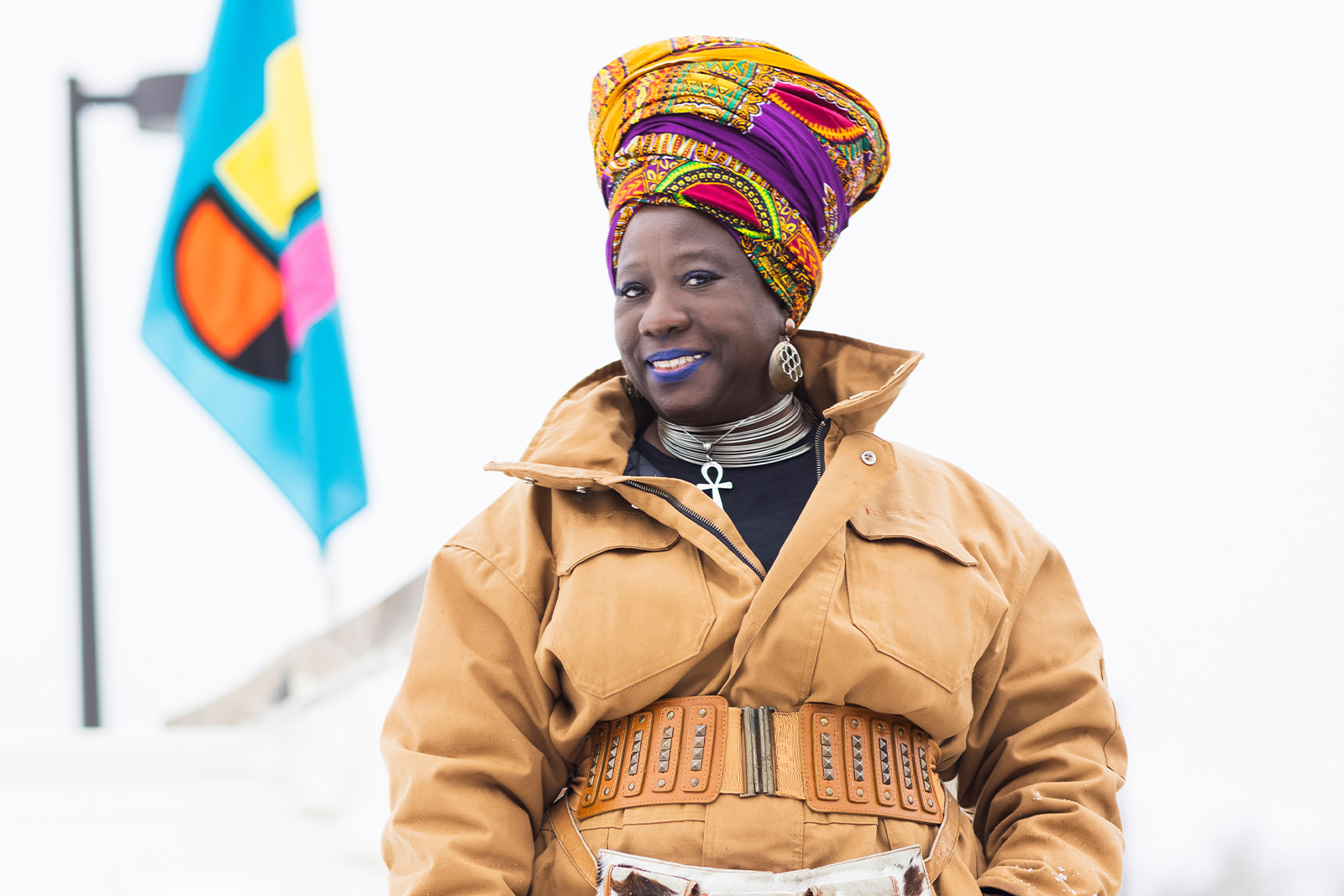 Celeste Butler is a fiber and textile artist, Quiltologist, and storyteller based in Omaha, NE. Butler has worked on several community engagement art projects, celebrating the pride and culture of North Omaha and collaborating with mothers who have lost their children to violence, developing set design for 2019 Union Fellow Liz Gre's opera Whispered Like the Wind, and more. Butler has participated in in-school artist-in-residences, working with children at Nelson Mandela and Saratoga Elementary Schools, teaching the next generation the art of quilting and storytelling. In 2018 she created quilts in honor of Nelson Mandela for the centennial celebration of his birth for Nelson Mandela Elementary.
Butler was a 2017 Fellow at The Union for Contemporary Art and participated in the 2018-19 Kent Bellows Artist Mentoring Program and Omaha's WhyArts Artist-in-Residence program.
Butler lectures and teaches at Metropolitan Community College, and led workshops at the 2018 National African American Quilt Convention in Lawrence, Kansas, where she had two quilts featured.
Butler's work has been widely exhibited, including the 2020 Citylight Arts Project, the Durham Western Heritage Museum, the 2018-2019 Thread exhibition at the Museum of Nebraska Arts, and the Film Streams (Dundee, Omaha) permanent gallery collection. In 2018 Butler presented a solo quilt exhibition at the Burgwin Wright House Museum (Wilmington, North Carolina). Her work was featured in the group exhibitions Yours For Race and Country: Reflections on the Life of Colonel Charles Young (National Afro-American Museum, 2019) and Visioning Human Rights: Quilting in the New Millennium (Fitton Center for Creative Arts, 2018).
Butler's work has been featured in the Washington Post, We Don't Coast, and Omaha INSPIRED Living. Butler's work is in several public and private collections, including those of world renown coach and author Iylana Vanzant, Anne York and Jeffrey Schrager, Women Center for Advancement, Dr. Mark Goodman, Dr. Cynthia Gooch- Grayson, Brigitte McQueen, Camille Moten, Center for Holistic Development, Nelson Mandela Elementary, and The Union for Contemporary Art.