Directly support The Union's mission and engage with our community!

Union Members will enjoy discounts and other benefits as thanks for their ongoing investment in our community of artists and change makers. Learn more about member benefits and how your support directly impacts The Union's work in our community.
To join or purchase a gift membership, please select a level and payment option below.
Questions? Please reach out to The Union's Manager of Individual Giving and Stewardship, Caitlin LaVelle, at caitlin@u-ca.org.
**Interested in becoming a Co-Op member and working in our 5 art-making studios? CLICK HERE.
June 2023 Membership Drive
Become a Union Member this June (at any level) and you'll receive a FREE Union bandana, designed by Omaha artist Parris Gaines and printed in our Co-Op Studios. New members will ALSO receive a three month free extension on your Membership automatically. Just enter the promo code UNION in the promotions field when you check out.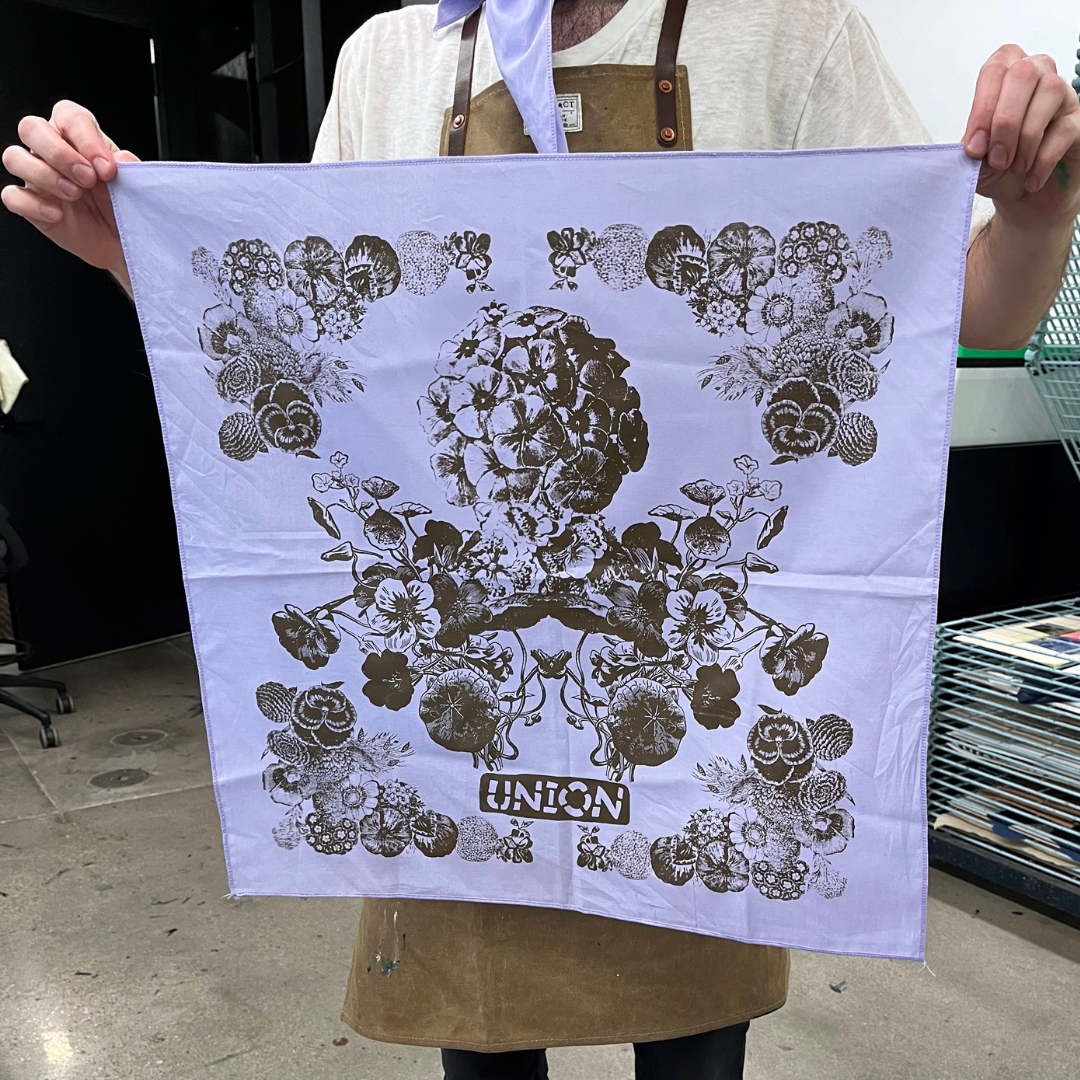 *Terms & Conditions Apply: If you choose to make your membership contributions monthly, your membership continues uninterrupted. Please reach out to caitlin@u-ca.org to stop automatic payments at any time.