2017 Fellow
Slowed Soul
Multimedia Artists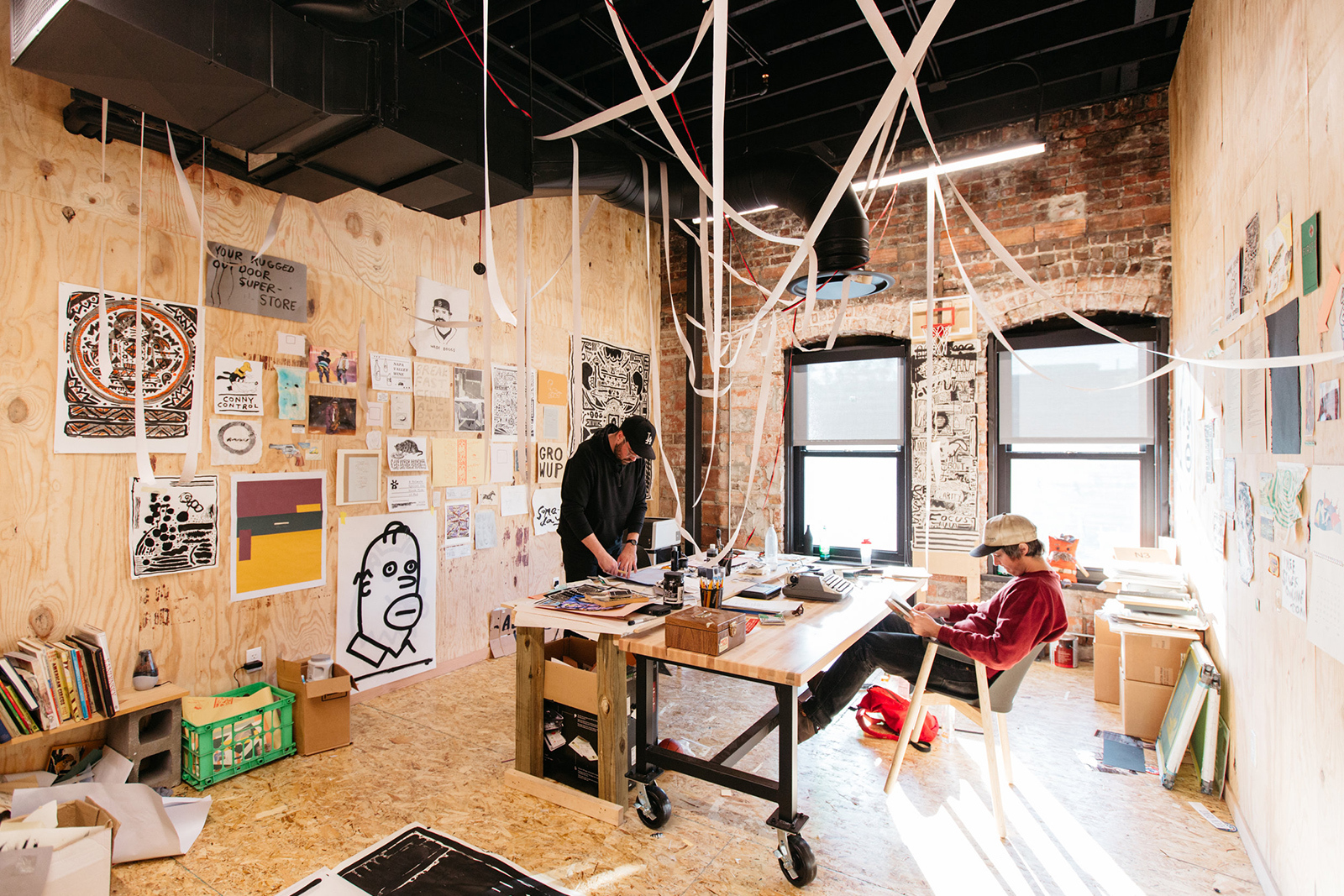 Rooted in the DIY aesthetic.
Slowed Soul is a collaborative project between artists Noah Sterba and Jeff Sedrel who have both been involved in the Omaha creative scene and beyond for over 8 years.

Rooted in the DIY aesthetic, Slowed Soul started in 2016 to synthesize the creative endeavors in the various artistic mediums both artists had been working with. Jeff had been printing, painting, drawing, and working in graphic design, while Noah had been working on songwriting, the writing of poetry, and experimenting with audio, visual, and linguistic collage. The collective's goal is to design and deliver high-quality print media, music, clothing, and more from a diverse group of fresh-minded artists, writers, and thinkers from around the world.