ON VIEW: Jan 26 - Feb 26, 2022
**UPDATE: There has been an unexpected COVID-related delay in bringing Mavis Pusey's work into the gallery. The exhibition is now set to open on January 26th.

The Union is thrilled to welcome the work of groundbreaking painter and printmaker Mavis Pusey (1928–2019) to the Wanda D. Ewing Gallery. Noted by the New York Times as a "leading abstractionist" of the 20th Century, Pusey's bold geometric forms reflect the dynamism of the ever-changing urban landscape.
"I use color and texture to convey the tension that is the heartbeat of the city . . . I see the new construction as a rebirth, a catalyst for a new environment, and since the past must be a link to the future, in each of my works . . . there is a circle to depict the never-ending continuation of natural order and all matter." - Mavis Pusey
This collection of Mavis Pusey prints is generously on loan to The Union through the generosity of a private collector.
About Mavis Pusey
MAVIS PUSEY was born in Retreat, Jamaica, in 1928. Pusey's artistic life spanned years spent in New York, London, Paris, and rural Virginia. After moving from Jamaica to New York City at the age of 18 to study fashion design, Pusey worked as a patternmaker in London in the early 60s. In 1968 she moved to Paris where she held her first solo exhibition.
Returning to New York in 1969, Pusey worked with artist Robert Blackburn in his Printmaking Workshop. In 1971 the Whitney Museum of American Art selected Pusey's painting Dejygea (1970) for inclusion in the pivotal exhibition, Contemporary Black Artists in America.
Following nearly two decades of life in New York, documenting the city's ever-changing rhythm and pattern, an eviction notice pushed Pusey to relocate to Orange, Virginia where she taught painting at the Woodberry Forest School. Throughout her long, and often overlooked career, Pusey remained dedicated to her vision of geometric abstraction as a vehicle for expressing life's fundamental energies.
On April 20, 2019, Mavis Pusey died in Falmouth, Virginia at the age of 90. Her work is held in numerous prominent institutions including The National Museum of African American History and Culture, The Museum of Modern Art, The Studio Museum in Harlem, Swope Museum of Art, Sheldon Museum of Art, and the Birmingham Museum of Art.
** Mavis Pusey Photo Use: Very few photos of Mavis Pusey are publicly available. In digital promotion of this exhibition The Union has used two of these images, though we've been unsuccessful in finding a photographer to directly credit through the Mavis Pusey Archive. If anyone has information on these photos' source, please reach out to patrick@u-ca.org.
Learn More About Mavis Pusey
Download Mavis Pusey Exhibition Activity Guide
Developed by The Union's Youth Engagement team, exhibition resource + activity guides serve to provide educators, families, and alternative learners with accessible resources and engaging content to further explore topics and themes within past and present Union exhibitions.
Download Guide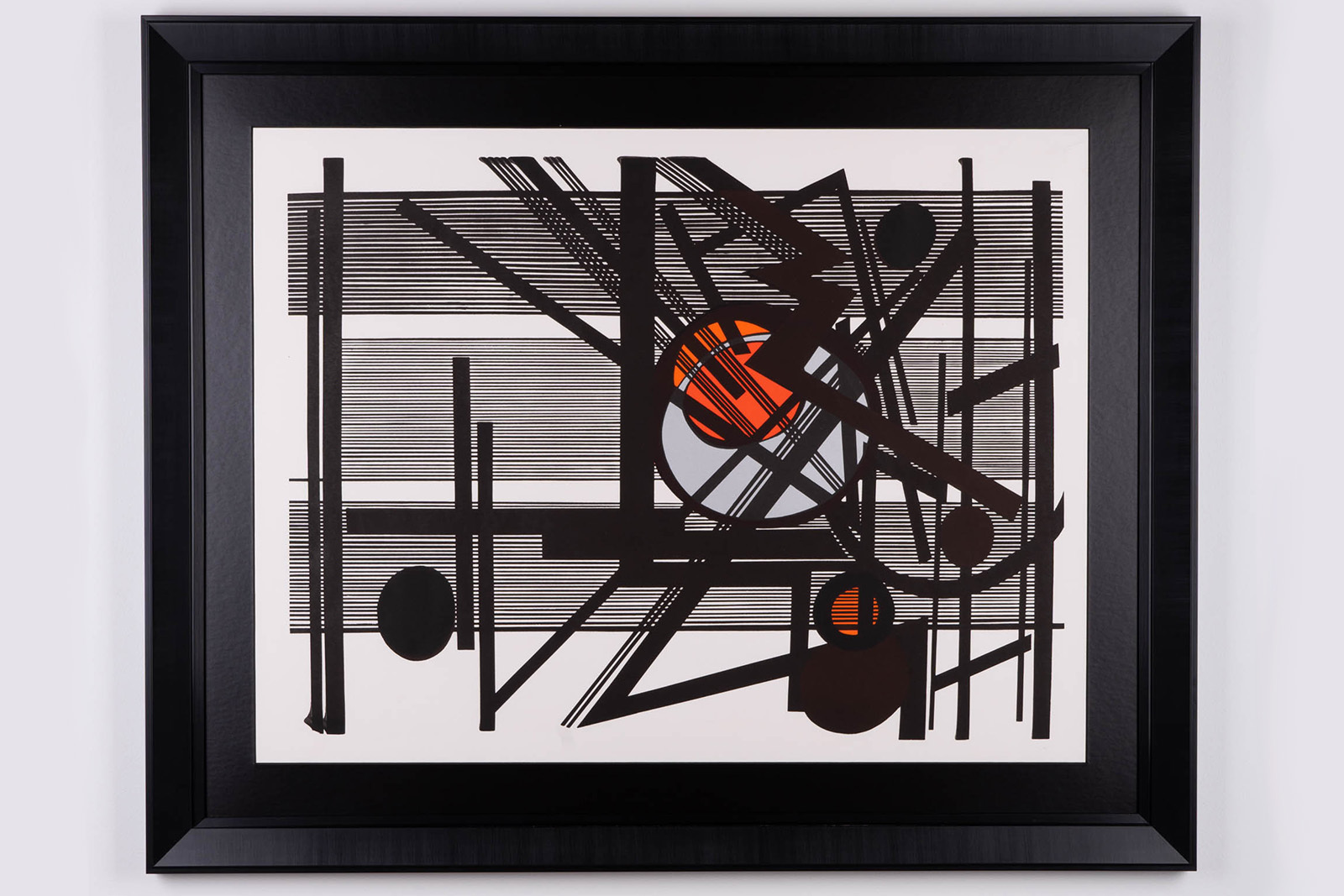 3D Tour of the Exhibit