2013 Fellow
Denise Chapman
Playwright + Actor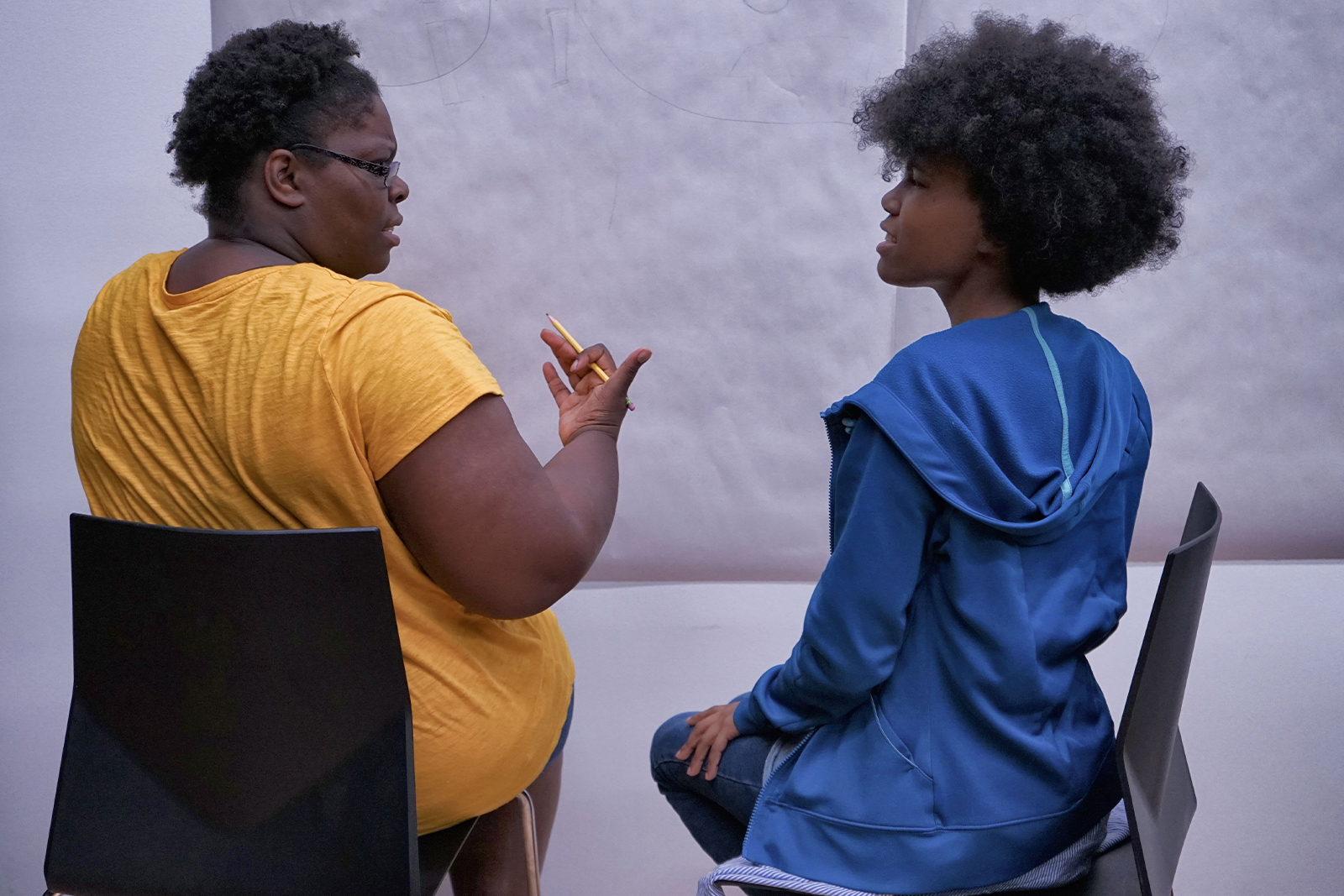 Sharing the stories that are often overlooked or hidden in plain sight.
Denise Chapman is a performer who enjoys finding and sharing the universal truths that connect us all human beings and sharing the stories that are often overlooked or hidden in plain sight. As a theatre educator, she creates safe spaces for students of all ages to explore self-expression, creativity and step outside of themselves into the unknown. She is an active member of the North Omaha community working with organizations such as the North Omaha summer arts (NOSA) and the FLIYE arts party. She is a strong believer that art changes our lives for the better, it gives a voice to those who feel like they are not being heard, and expresses a vision of hope to all those who are touched by it.
Denise graduated from Creighton University in 2001 with a BA in theatre. She went on to receive her MFA in Theatre from the Theatre Conservatory at the Chicago College of Performing Arts at Roosevelt University. After graduation, she performed with Qwest Educational Programs (now B.O.O.M) touring elementary and middle schools in the greater Chicago land area and worked as a Solo performing artist. She returned to Omaha in 2006 and worked with Blue Barn's Witching hour for three years as a director/ensemble member.